Research Fellow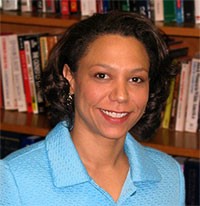 Deanna is currently Assistant Clinical Professor and Program Director in the School of Education's Education Leadership and Management Program and Higher Education Program at Drexel University. Her research interests include education law and policy, intersectionality, Critical Race Theory, educator workforce issues, and school choice. She recently co-organized an AERA-funded research conference with West Wind and the Creative Corridor Center for Equity in partnership with Drexel to explore the intersections of race and place in the recruitment and retention of educators of color.
Deanna was a research and evaluation specialist at the Georgia Department of Education, where she served Title I schools and co-coordinated the application and monitoring system for Supplemental Educational Services providers.  She also conducted research for a number of organizations, including the Center on Education Policy and the RAND Corporation. Deanna also served as the project manager for the American Institutes for Research Center on Great Teachers and Leaders (GTL Center), a federally-funded content center.  She coordinated the direct technical assistance provided by the GTL Center and documented project goals and impacts. Deanna also led the GTL Center's work on culturally relevant teaching and supported states in the planning and implementation of educator effectiveness initiatives.
Deanna earned her Ph.D. from the University of Pittsburgh.  Deanna is a licensed attorney and practiced law in Texas, having received her J.D. and her B.A. from the University of Iowa.