Senior Leadership Facilitator
ellen @ westwinded .com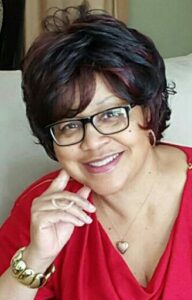 Ellen is a Senior Leadership Facilitator at West Wind, where she supports administrators in Waterloo and Iowa City, Iowa, and HR officers and nonprofit leaders across the state through implicit bias and equity professional development. Ellen also served as a designer of and trainer in a program to help prepare members of marginalized communities to serve on public boards and commissions.
Ellen joined West Wind after retiring as Manager of Student Discipline and Attendance for the Cedar Rapids Community School District. Ellen served the district for 15 years as Facilitator and Principal at Grant Wood Elementary and Principal at Jackson Elementary.  Prior to her employment with the CRCS district, she worked for 23 years as a speech-language pathologist/consultant with Grant Wood AEA.  Ellen is passionate about equity and restorative practices and thrives on building positive relationships as the foundation for all her work.
Ellen holds a M.A. in Education Administration from the University of Northern Iowa in Cedar Falls, Iowa, a M.A. in Speech Pathology from The Ohio State University in Columbus, Ohio, and a B.A. in Speech Pathology and Audiology from Shaw University in Raleigh, North Carolina.  She also is a certified presenter for ACEs and Trauma Informed Care.