Senior Equity Facilitator
isaiah @ westwinded .com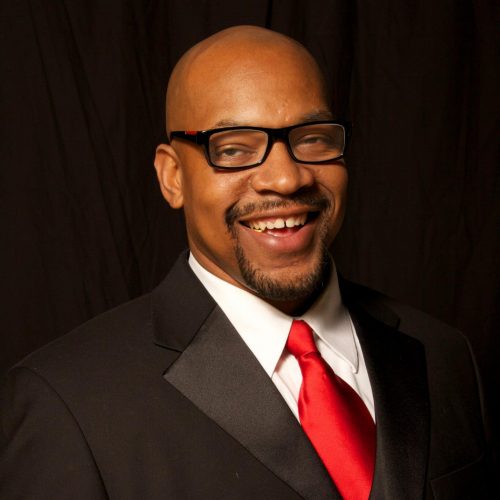 Isaiah McGee is a Senior Equity Facilitator with West Wind Education Policy Inc., where he runs leadership and professional development programs to help educators implement Cycles of Equity Improvement. Isaiah has been instrumental in the launch of West Wind's Educational Equity Resources Portal. He also supports the nonprofit Creative Corridor Center for Equity in designing its programming to help diversify the education workforce by race and ethnicity and provides coaching and consulting support through the Harvard RIDES Institute, where he works with a school in one of the largest school districts in the United States.
A South Los Angeles native, Isaiah is a former social studies and special education teacher and football coach for over a decade. 
After serving as a teacher and coach, Isaiah was interim director of the Iowa Department of Human Rights which advocates for underrepresented citizens, improves the criminal and juvenile justice system, and addresses issues facing low-income families by bringing resources to the community level through Community Action Agencies and other community-based organizations.   
Isaiah next served as a policy and equity consultant at the Iowa Department of Education, where he helped design and pass the largest education reform bill in the state of Iowa including drafting two key pieces that led to the bill's passage: creating a statewide measure of school quality and providing access to alternative schooling. Isaiah also assisted in the redesign of the statewide equity and accreditation visits and was the Department's representative on a number of task forces and committees.
After this assignment, Isaiah was Equity Coordinator and Human Resource Specialist for Diversity in the Des Moines Public Schools, the largest school district in the state of Iowa. There, Isaiah initiated and spearheaded a comprehensive equity strategy, which included a minority staff recruiting plan and an online training program and guidance handbook focused on cultural proficiency that was implemented for all 5,000 employees. Isaiah has recently expanded that resource and designed a statewide online portal that provides equity resources to K-12 schools and districts.
Most recently, Isaiah was an adjunct professor at Drake University and an Equal Opportunity Specialist at Iowa State University.
Isaiah is a Qualified Administrator of the Intercultural Development Inventory (IDI) which specializes in the assessment and development of intercultural competence. Isaiah is also one of the first recipients of the Professional Human Capital Leader in Education (pHCLE) certification through the American Association of School Personnel Administrators and Batelle for Kids. In addition to being a trained facilitator and mediator in cultural conflicts, Isaiah has designed and taught college courses in Cultural Proficiency.
Isaiah is slated to earn his Ph.D. in Educational Leadership, Organization, and Policy Studies at Iowa State University in May 2021, having earned his M.A. from Drake University and his B.A. from Cornell College.