Project Assistant
westwind@westwinded.com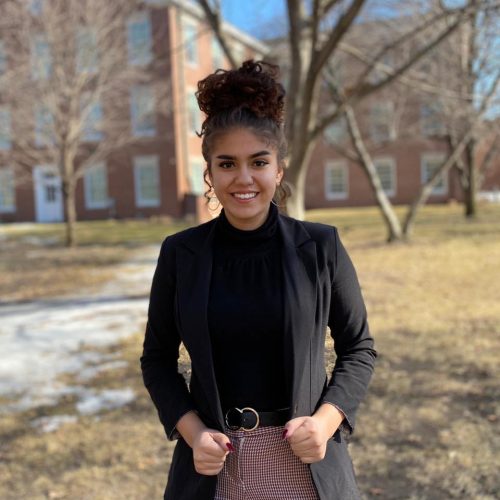 Angel Ramirez supports all of West Wind's equity-focused projects while attending school at Coe College. As a first-generation college student, Angel's desire to empower underrepresented members of the community is evident through her leadership and involvement in organizations both on and off-campus. In recognition, Angel was recently named as a Newman Civic Fellow. She also was recognized as a "Woman of Achievement in the Community" by the broader Cedar Rapids, Iowa, community.
In addition to her work at West Wind, Angel also serves as Student Coordinator of Civic Engagement at Coe College, a volunteer for Habitat for Humanity, and an English Second Language Teacher through the Adult Basic Education and Refugee & Immigrant Services Programs at the Catherine McAuley Center in Cedar Rapids. When she has a spare moment, she is usually volunteering with another equity-focused social justice organization or a presidential campaign.
Angel is an undergraduate student at Coe College in Cedar Rapids, IA, where she is pursuing a double major in political science and criminal and social justice.