Our Team
In addition to West Wind's capacity–rich, full–time staff, the company believes in actively providing opportunities for work and experience to people in our community.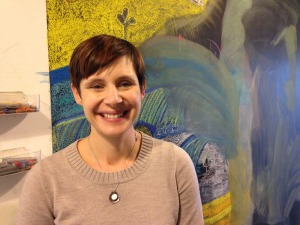 Mandi Bozarth
Program Director
Download vCard
Contact Mandi directly via email.
mandi@westwinded.com
@MandiBozarth
Mandi Bozarth, Program Director, conducts research for and writes briefing papers, policy memos and planning documents for use by leaders in education and education policy and advocates for education. Most of Mandi's time is currently spent providing equity leadership coaching through our Implicit Bias & Equity Project and managing peer reviews of educational research projects on a wide range of topics.
Before joining West Wind Mandi held many positions in policy analysis, research and programming. She served as a policy director for Congressman Brad Carson and as a parliamentary analyst for Dehavilland Information Services in London, where she specialized in education and rural health issues. She later became an analyst for the political consulting firm VR Research and held a position as a program director for UC Berkeley Residential Life, where she organized educational programming aimed at fostering and supporting diverse, multi-cultural and international families.
Mandi holds a Master's degree in English Studies from the University of London and a BA from Oklahoma State University, and has taken coursework in education from the Open University of Great Britain.
---

Ellen Daye-Williams
Senior Leadership Facilitator
Contact Ellen directly via email.
ellen@westwinded.com
Ellen Daye-Williams joined West Wind Education Policy Inc. after retiring as Manager of Student Discipline and Attendance for the Cedar Rapids Community School District.  Ellen served the district for 15 years as Facilitator and Principal at Grant Wood Elementary and Principal at Jackson Elementary.  Prior to her employment with the CRCS district, she worked for 23 years as a speech-language pathologist/consultant with Grant Wood AEA.  Ellen is passionate about equity and restorative practices and thrives on building positive relationships as the foundation for all her work.
Ellen holds a Bachelor's degree in Speech Pathology and Audiology from Shaw University in Raleigh, North Carolina, a Master's degree in Speech Pathology from The Ohio State University in Columbus, Ohio and a Master's in Education Administration from the University of Northern Iowa in Cedar Falls, Iowa.
Ellen is a certified presenter for ACEs and Trauma Informed Care.
---
Kathy Frederick
Finance and Operations Manager
Download vCard
Contact Kathy directly via email.
kathy@westwinded.com
Kathy is West Wind's Finance and Operations Manager. She is dedicated to providing accurate and timely accounting information.  She works with customers, vendors, and staff to keep the office running smoothly. Her goal is to be proactive to management, employee and customer needs.
Kathy has a Bachelor of Science degree from the University of Upper Iowa and comes to West Wind with over 30 years of financial management experience. Kathy has financial management experience in both for-profit and non-profit organizations.
---

Circe Stumbo
President
Download vCard
Contact Circe directly via email.
circe@westwinded.com
@CirceStumbo
Circe is founder and president of West Wind. Under Circe's direction, West Wind has developed a model for Systemic Equity Leadership, which is grounded in systems thinking, adaptive leadership, Critical Race Theory, and implementation science. Circe has facilitated numerous national and statewide blue ribbon panels and summits, cross-functional working teams, organizational strategic planning processes, and equity leadership teams.
For nearly 15 years prior to founding West Wind, Circe worked in non-profit associations in the fields of agriculture, higher education, and K–12 education policy in Washington, D.C. Circe also taught political theory at the University of Maryland, College Park, where she advanced to Ph.D. candidacy in 2001 before investing her efforts in West Wind and her commitment to alleviate inequities in public education.
Circe earned a master's degree in education from Harvard University, a master's in government and politics from the University of Maryland, and a bachelor's in political science from The University of Iowa.
---