Reading Time:
2
minutes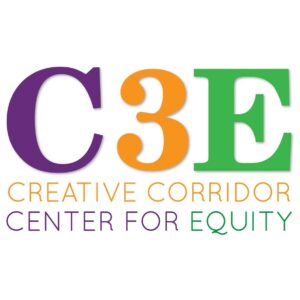 West Wind Education Policy and Diversity Focus announce a new partnership, The Creative Corridor Center for Equity.
We invite you to collaborate with us!
Our communities have experienced tumultuous change in the past decade as our population has diversified, we weathered the 500-year flood, and we strive to bring 21st century practices to an effective 20th century education system. The Creative Corridor Center for Equity was created to develop a systematic, collaborative approach to overcoming challenges in the Cedar Rapids/Iowa City corridor. Through partnerships that extend north to the Cedar Valley region and on to Minneapolis, MN, we expand the networks, time, talent, and treasure to support our youth here at home.
We invite you to partner with us in this endeavor. The Center comprises five projects:
Black Educator Recruitment and Retention (BERR): Through the identification, recruitment, induction, and mentoring of new educators, effective grow-your-own strategies, and community-based partnerships that help build inclusive communities, we will attract, support, and retain teachers, administrators, and support staff of color into the Corridor's schools. The initiative will engage community colleges, private/public colleges & universities, state agencies, and community partners.
Diversity beyond Labels for K-12: Our communities need a cultural competency system that creates an environment that embraces diversity in the K-12 workplace. The program includes classroom training, experiential development, and personal and organizational assessments.
The Equity Initiative: Focusing on students of color, key personnel within secondary schools will lead data-driven, cross-disciplinary teams to improve the well-being of underperforming but high potential students in grades 8-12.
Project Achieve Development System: Project Achieve partners with parents and guardians and community organizations, providing consistent mentoring, tutoring, and extended day programs and extra-curricular activities.
Minneapolis/Eastern Iowa Collaborative: A partnership among business and community leaders in both medium and large metropolitan areas, the Collaborative explores new models to solve systemic challenges related to race and ethnicity.
Through these original projects, we build inclusive and vibrant communities with the capacity to support educators and students of color. The Creative Corridor Center for Equity is a partnership between Diversity Focus and West Wind Education Policy, harnessing deep understandings of inclusive communities, education policy and practice, educational equity, and systems change.
Will you join us as we work together to tackle these challenges?