Reading Time:
3
minutes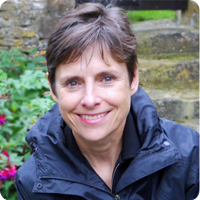 This month the team at West Wind Education Policy is proudly celebrating the career of our own Deb Hansen. It has been an honor for all of us to share the capstone years of her career. During the past four years, Deb has lent her wisdom and experience to West Wind: she has been an expert adviser on an array of education policy issues; a guide to new employees entering the field; and a knowledgeable, passionate, and considerate colleague to all of us.
Her dedication and quest to understand new developments, grow her own knowledge, and challenge her own ideas have changed the way we work at West Wind. Deb understands and appreciates how hard deep inquiry can be and she approaches projects carefully and with consideration. Yet, even in the face of difficult change, she never lowers her standards. Her poise, determination, and empathy make her an invaluable colleague and a great friend to have in your corner.
Deb began her education career as a classroom teacher in Illinois. She then began working with two of Iowa's area education agencies as a consultant specializing in early childhood special education before beginning a 21 year career with the Iowa Department of Education. At IDE her work focused on developing and supporting state-wide systems and processes to improve the professional growth of educators. She was co-author of the groundbreaking Iowa Professional Development Model. Through the programs she helped develop and implement she has had a major impact on America's educators.
Her work focused on building teacher and school leader capacity in order to ensure improved student achievement. She advocates for an unrelenting focus on student learning, adequate time and resources for high quality professional development for all educators, distributed leadership, and the intentional involvement of teachers in the professional development process. Deb approaches every project with these principles as her guides.
During her career, the programs Deb worked to develop had both local and national impact. These are only a very few highlights of the projects and boards Deb lent her expertise:
Deb's most recent work supported and trained districts in eight Iowa Area Education Agencies to prepare applications for the Teacher Leadership and Compensation System grants—all with an eye toward how the systems would be implemented if a grant were awarded.
Deb has worked extensively to apply implementation science to education initiatives. She presented her work at the Global Implementation Conference and advised state education agencies, technical assistance providers, and others on ways to use implementation science.
She supported the Council of Chief State School Officers with the State Consortium on Educator Effectiveness.
Deb co-authored the Iowa Professional Development Model, a statewide professional development system for all levels of educators. The model is used in Iowa and has become a national resource for professional developers, administrators, teacher leaders, and practitioners.
Deb was part of the work to develop the Iowa Core Content Standards.
In 2008 Deb was awarded the State of Iowa Governor's Dome Award for Excellence, presented to state employees for exemplary service.
From 2007-2008 she was a member of the National Comprehensive Center for Teacher Quality Advisory Board.
This list of accomplishments reflects an admirable career and we are honored to have worked with such an astute professional. What it may not reveal is what a joy Deb is to have as a colleague. Whether it was the yoga lessons she offered at our staff retreats, the cards she sent to each of us on our birthdays, or the probing questions she asked during project meetings, we always knew that Deb cared deeply about us as individuals and about our work as a team.
We invite you to share your memories of working with Deb. Please leave comments below.