Reading Time:
2
minutes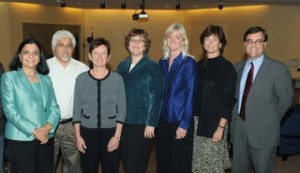 On June 13, the Portland (Oregon) School Board voted unanimously to adopt a Racial Equity Policy for the district.  The Racial Equity Policy was supported by community and school leaders and, according to a district announcement, was met with applause during its first reading before the board on May 9.
The Racial Equity Policy acknowledges that Portland's data is not unique (data from districts across the nation reveal similar racial disparities) and that complex societal and historical factors contribute to the inequities its students face.  However, the Racial Equity Policy states:
Nonetheless, rather than perpetuating disparities, Portland Public Schools must address and overcome this inequity and institutional racism, providing all students with the support and opportunity to succeed. Portland Public Schools will significantly change its practices in order to achieve and maintain racial equity in education.
The Racial Equity Policy represents the progress of a district that has been telling what Superintendent Carole Smith called in her Guest Column in the Oregonian "the 'brutual truth' about factors that limit educational opportunities for our students, such as: inequity among our schools, classes that fail to meet the needs of all students and outdated ways of supporting better teaching."  Smith acknowledged that the district opened itself up for criticism when it began collaboratively analyzing data and asking difficult questions about race.  However, she noted that the district gained something more important: "a better understanding of how to engage students at all grades and prepare them for a successful future."
Congratulations to Portland Public Schools for telling the truth and to the Portland School Board for adopting a Racial Equity Policy that acknowledges and seeks to rectify that truth – not by scapegoating children of color, their families, and their communities but by accepting the responsibility to educate all of its students.  We hope Portland will serve as a role model for other districts in addressing institutional racism and inequity, and we look forward to seeing how Portland's Racial Equity Policy unfolds.
Image source: Portland Public Schools